Investors guide to buying Ripple in the UK
Once you get past Bitcoin and Ethereum, the next token worthy of investment is Ripple (XRP). Unlike its other two competitors, Ripple's claim to fame is to take advantage of blockchain technology's unique capability to facilitate cross-border transfers in minutes, if not seconds. A traditional transfer method employs a wire transfer from one bank to another but must also use an intermediary, the SWIFT network. Depending upon time zones and domestic banking relationships, these wire transfers can take up to two days or more if there's any issues along the way. Ripple's outspoken CEO, Brad Garlinghouse, wants to replace the outdated SWIFT system.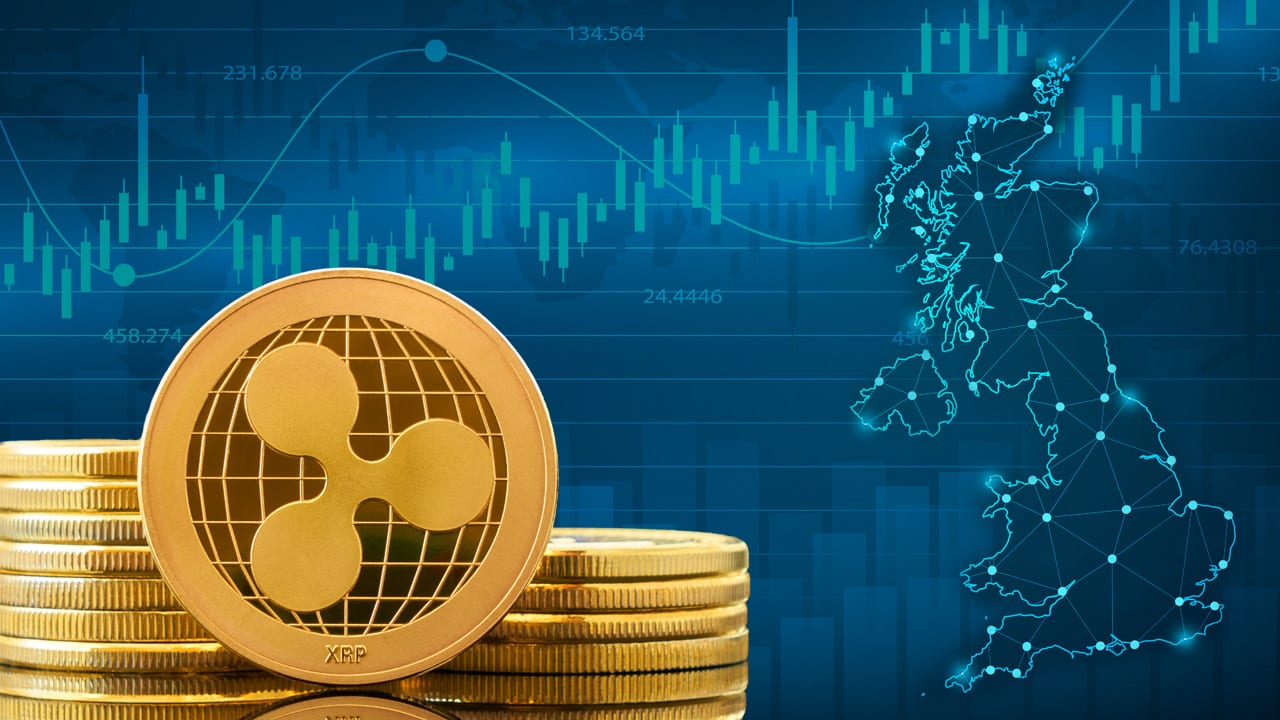 Attempting to 'defeat' the global banking empire is not an easy task. But if you invest in XRP, you are banking that Garlinghouse and his team will make great headway and open up the world economy to a host of small businesses in the process. According to Ripple's co-creator Chris Larsen: "XRP can be a replacement for that inefficient (SWIFT) system… It's going to take some time, it's going to seem frustrating at times, but I think we'll get there."
The Ripple token system presently has a market cap of $44.6bn and is trading at just under $1.00. As its pricing history depicts below, XRP has also benefited from the resurgence in crypto prices in 2021.
Where to buy Ripple in the UK

Wide range of cryptocurrencies
Market-leading social trading platform
Market-leading social trading platform
Authorised and regulated by several leading financial
Wide range of cryptocurrencies

Market-leading social trading platform
Wide range of cryptocurrencies
Authorised and regulated by several leading financial
Market-leading social trading platform
Wide range of cryptocurrencies
Authorised and regulated by several leading financial

Wide range of cryptocurrencies
Authorised and regulated by several leading financial
Wide range of cryptocurrencies
Why buy Ripple?
Investing in Ripple is not at all like investing in Bitcoin or Ethereum. First of all, there is confusion that is pervasive regarding the entire Ripple infrastructure. Ripple Labs is a separate, privately-owned company that manages the project. It also holds 50 billion XRP tokens in escrow, while investors own 45 billion. This is a major distinction from other cryptocurrency programs, which are very decentralised in both ownership and overall management control.
There is a maximum cap on XRP issuance, which stands today at 100 billion tokens. XRP coins are also pre-mined, which means that no new coins will ever be released to the market. There are also concentration issues in that the management team owns and controls a majority of coins in circulation. XRP, however, is a coin with a purpose. The coin operates on the Ripple network through its open-sourced code, RTXP.
In order to dispel the confusion, the Ripple team has publicly stated: "XRP is the digital asset native to XRP Ledger. The XRP Ledger is an open-source, distributed ledger. Ripple is a privately held company." Investors cannot buy shares in Ripple, but they can buy XRP coins, as they do for other cryptos. When you purchase XRP tokens, you are buying into the concept that the Ripple network will gain the necessary traction in the marketplace to revolutionise how cross-border transfers are handled today. XRP enthusiasts actually call it the banker's cryptocurrency.
The Ripple concept is solving major problems that have hampered banks for decades, and as success and acceptance progress, the value of XRP can only benefit.
To date, the specialised blockchain that powers RippleNet has over 300 service providers resident in 40 countries. These include such name brands as American Express, Santander, and Moneygram, along with serious interest expressed by both VISA and Western Union to take advantage of the advances offered by its unique service. The appeal of XRP among payment providers is that it serves as a bridge between fiat currencies, is efficient, and is low cost – a powerful value proposition.
In December of 2020, the Security and Exchange Commission filed a landmark lawsuit claiming that Ripple and its two senior officers violated security laws in the way that funds had been raised. The contention is that XRP is not a currency, but it is a security, which requires registration and regulatory compliance. Other crypto programs have paid their fine and settled with the SEC, but Brad Garlinghouse has refused to follow suit, claiming its case is strong. Several major exchanges, including Coinbase, have de-listed XRP as a result of the SEC action.
Is XRP worthy of your consideration? A market cap of $44.6bn is not to be ignored. The management team has also been criticised over the years for continually selling tokens into the market to fund development and operating expenses. Market prices have been held back due to these dilution efforts. Going forward, Ripple has stated its intent to buy back coins. This was backed up by its purchase of $46m worth of XRP coins in the latter part of 2020.
All cryptos have a high degree of risk attached to them. As mainstream acceptance continues to mount, analysts judge the risk to be at a level that warrants having a share of XRP in your crypto portfolio. Crypto purists may argue that the Ripple proposition is far too centralised for their liking, but recent price rises suggest that supportive investors are looking beyond the SEC lawsuit and any contentions that XRP detracts in any way from the cryptocurrency revolution.
Step-by-step buying guide for this popular cryptocurrency
Times have changed since the early days when the only way to access the crypto market was through a cryptocurrency exchange. An online broker, such as eToro, has now made it very easy via its trading platform to buy crypto tokens and keep them safe in a digital crypto wallet.
Using eToro, three simple steps will get you up and running:
Step 1: Step one is to press the green 'Join Now' button on the eToro home page. The eToro website will ask you to verify your personal identity. It is a legal requirement that all brokers must follow. You will also be asked to complete a profile of what you wish to achieve in order to serve you better.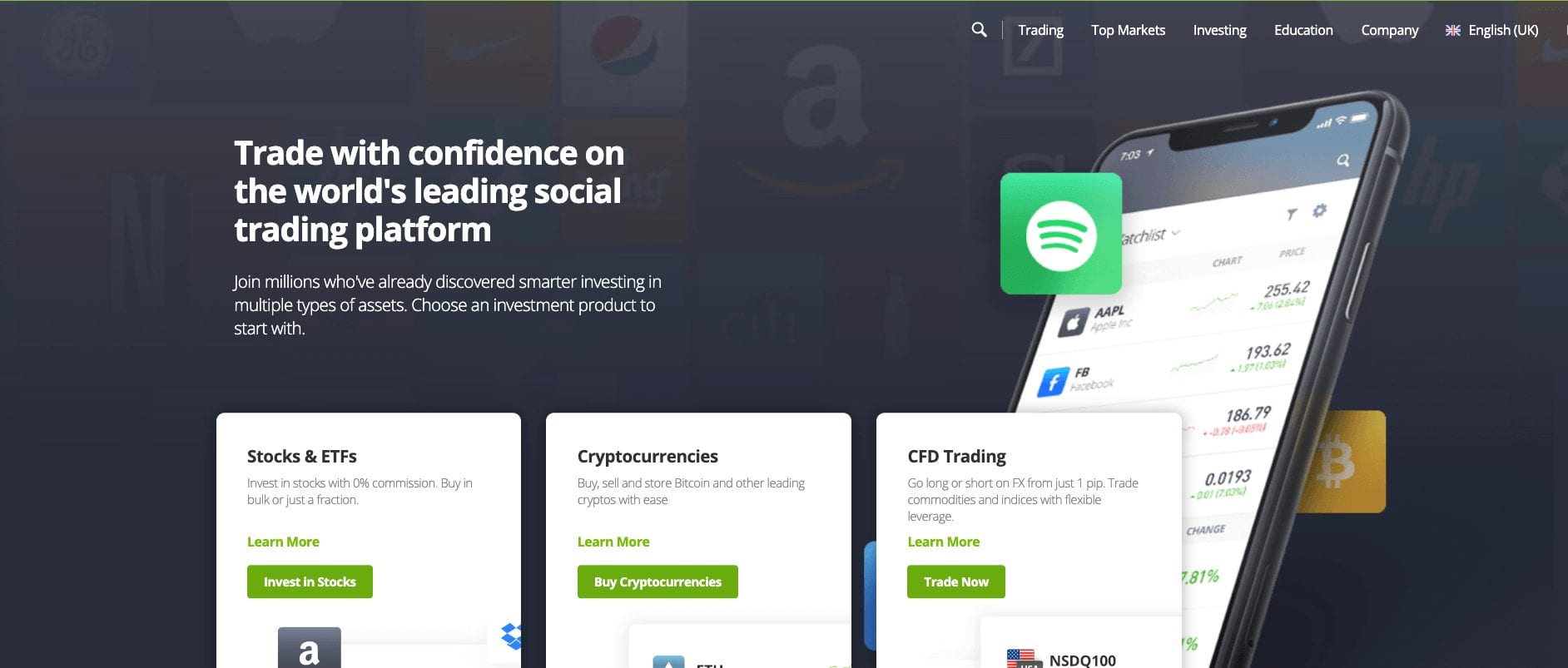 Step 2: Once your application has been approved, which happens quickly, you will land on your personal desktop page. Step two involves the funding of your account. Select the blue 'Deposit Funds' button. The site will present payment methods, which may be via bank transfer, credit card, or a link directly to your bank account. After executing your funding request, you can purchase XRP tokens.
Step 3: On the left side of the screen, you will need to switch from your Watchlist to your Trade Markets screen. Click on the 'Cryptos' heading, and then scroll down until you find XRP. Click the 'BUY' button, which will ask for an amount to invest and the type of order you wish to make, such as an at market or limit order. After your order is executed, you will then own a stake in XRP.
Conclusion
Is XRP a good investment? Despite the lawsuit filed by the SEC in December of 2020, investors have rallied around the Ripple franchise, driving its price above $1.00 before a slight pullback. The question you have to ask is, does the RippleNet system work well enough to make continued headway in the banking community? Recent price behaviour seems to suggest the affirmative.
Ripple Labs, RippleNet, and XRP are a hybrid of sorts in the crypto-verse, but a less than radical approach may be just the solution that mainstream business can endorse. In any event, it is very risky to invest in XRP. Cryptos are known for their volatility, and major price swings can be both up and down, as past trends have demonstrated. Only invest capital that you can afford to lose, and proceed with caution.