Monero mining — easy and profitable or a waste of energy?
Monero mining – a process that allows for the generation of coins without their purchase. While this sounds appealing and accessible to all, how easy is it in reality and what hardware is needed? Is it really that easy to mine XMR with your home computer, or is there more to the process? Read on as we find out how Monero mining works and discuss whether it's really worth it.
Monero mining doesn't require powerful hardware
It involves high power consumption during the mining process
New GPUs and CPUs can help save power costs
Mining pools represent a viable alternative to 'private' mining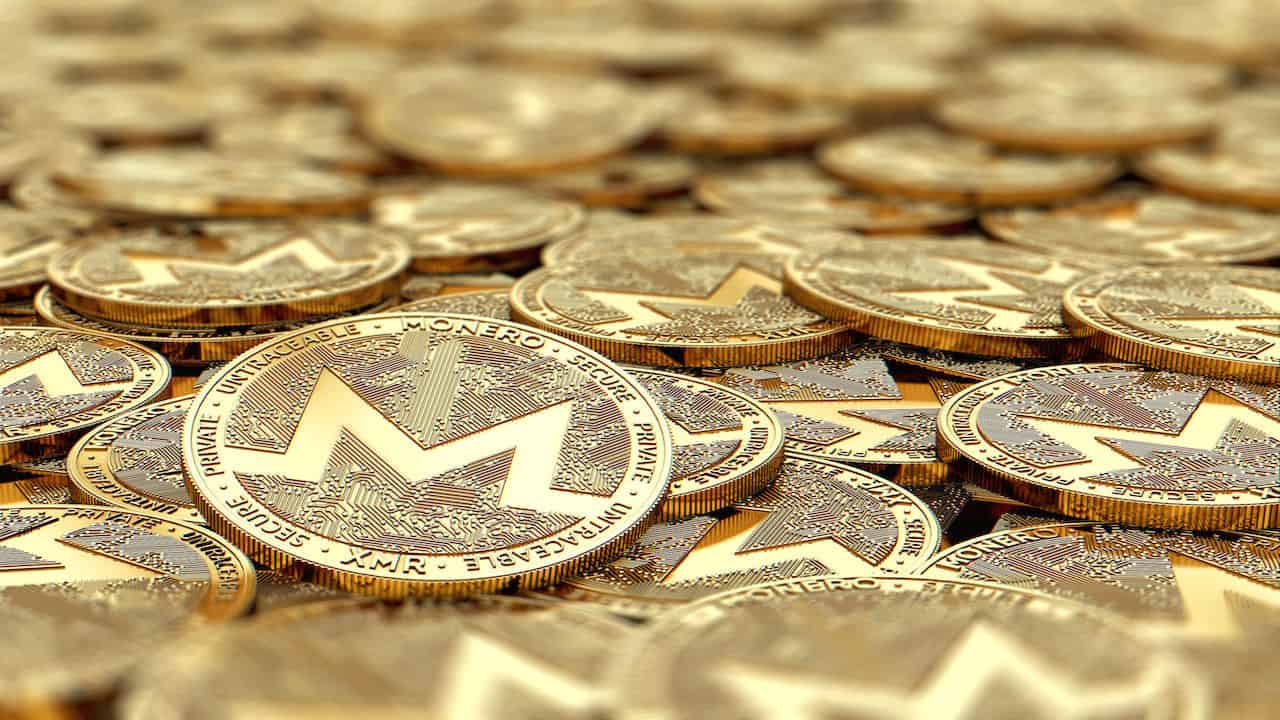 Monero Mining – how it works
As is the case with other cryptocurrencies, the community surrounding Monero is active in generating coins. While mining contributes to processing the transactions in the network, it also allows users to earn money. Monero mining offers a way to earn treasured Monero tokens and hold them in your wallet or trade them on crypto exchanges.
Why Monero mining?
Unlike other digital currencies, Monero mining is possible with minimal effort and with a conventional home computer. However, most programs and exchanges in the Monero mining pool are carried out in English, which means that the user will require a good understanding of the language.
Monero works with the proof-of-work algorithm CryptoNight, which can be used for mining without a performance-enhanced computer. If your system has newer GPUs or CPUs, you can reach good hash rates and, thus, better mining results.
Is Monero worth your consideration?
Whether users make a profit from mining or whether they end up with a cost-neutral balance depends on various factors. The high electricity costs required for mining represent one factor. Another is how the current XMR price develops – if it rises, the coins are naturally worth more and can be sold by users at a higher price. However, this theoretical assumption depends on the development of the XMR price, which, as we know, can be extremely volatile.
Is it worth mining Monero? Analysis
Monero is among the top digital cryptocurrencies currently on the market. Introduced in 2014, it has steadily grown in value. But it's only been since 2017 that the currency has seen a significant push. This, of course, has made Monero mining become the real deal for many.
Monero mining hardware – how to build a Monero mining rig
Cryptocurrency mining is a well-established process. Mainly carried out by pools, this involves private users teaming up with other participants and combining their system power to mine the blocks as quickly as possible. Often, this requires an enormous amount of energy and powerful hardware.
How does this apply to Monero mining? Due to the algorithms associated with XMR, it's not necessary to integrate powerful hardware – even a home computer would be suitable. This eliminates the costs incurred for specialised hardware. The GPU and CPU are crucial for Monero mining — the newer the components, the more energy-efficient they're likely to be, which is, of course, advantageous for the hash rates.
Software for Monero mining
Alongside the required hardware, the appropriate software is also necessary for effective mining. In this case, users typically opt for XMR-STAK-CPU software or the XMR-STAK-GPU software for Nvidia GPU mining.
Power consumption is vital
As a rule of thumb, crypto mining comes with its own electricity consumption demands. It's important to keep electricity costs as low as possible in order to maximise profits. However, experience shows that newer Monero mining hardware is much more power-efficient, giving miners with newer systems an advantage.
Monero mining – The comparative calculation
To see whether Monero mining is really profitable, let's perform an analysis. To do this, we'll include theoretical data on hash performance, electricity costs and the price for 1 XMR:
Hash capacity: 1.41 KH/s
Power consumption: 328.5 W
Cost/KW/h: $0.27490857
If we assume that there is a theoretical price for 1 XMR of $102.74, this results in the following assumptions:
We would theoretically achieve an average daily profit of 21%.
| | | | |
| --- | --- | --- | --- |
| Per day | Per week | Per month | Per year |
| $0.4741 | $3.32 | $14.22 | $173.05 |
For a small expense, that sounds good at first, doesn't it? Of course, the electricity costs were taken into account in this calculation, which amount to:
| | | | |
| --- | --- | --- | --- |
| Per day | Per week | Per month | Per year |
| $2.17 | $15.17 | $65.02 | $791.09 |
Our calculated profit is derived from the generated XMR and its equivalent value at our assumed rate of $102.74.
With our output, we would generate the following XMR:
| | | | |
| --- | --- | --- | --- |
| Per day | Per week | Per month | Per year |
| 0.02571XMR | 0.1800 XMR | 0.7713 XMR | 9.38 XMR |
If the XMR rate falls, of course, the picture would be completely different – there's every possibility that Monero mining would no longer be profitable.
Monero mining pools — useful or not?
Many users prefer to use pools for Monero mining. But what exactly are pools, and what are the advantages?
In a Monero mining pool, several users have the ability to combine their computing power and are thus significantly stronger together. As a result, the coins can be generated much faster and profits are more likely to be realised. The distribution of these profits takes place in the pool, depending on the computing power provided. This way, even users with only minimal experience can start mining quite easily.
Expenses and capital are kept within limits, as no professional hardware is required. Also, the administrative tasks are not carried out by the users themselves, the Monero mining pool handles these tasks.
Monero mining pools – the providers are not always entirely transparent
Due to the increasing demand for pools, the number of providers has naturally also increased. However, not all pools work transparently and reliably. Therefore, for inexperienced users, it isn't always easy to find suitable a provider. A comparison can help and reviews from other sites and users can also be helpful.
If you want to join a Monero mining pool, you should pay attention to the billing of the coins and keep the costs in mind. You should choose a provider that allows you to terminate the contract at short notice if you are not satisfied with its services. However, contracts are often limited to a fixed period of time.
Monero mining and malware – the dark side of the coin
Monero is considered an acceptable currency on the dark web and therefore has a dubious reputation among many crypto fans. While the technology behind Monero itself is neutral, malware often makes its way on to mining apps and software. Users don't always notice this at first, perhaps due to the limited performance of their hardware.
Monero mining and malware – how it works
While Monero can be generated using a desktop computer or in a Monero mining pool, it can also be the case that the 'power' of other internet users can be harnessed. The XMR community speculates that at least 5% of the currency's coins are generated with malware. This can make the developers of these programmes liable to prosecution – such applications are an intrusion into the property of other internet users.
Why is this malware even possible?
Cryptocurrency itself offers a high level of protection and allows users a significant level of privacy. While this is an advantage, it can also be a disadvantage.
Only a certain proportion of illegal malware can be analysed, making it much more difficult to find the developers behind it and their corresponding details. In addition, many programs automatically switch themselves on and off at certain times of day. Users of mobile devices can only protect themselves from such malware by constantly scanning or running security checks on their systems, smartphones and tablets.
Will Monero mining be profitable in the future?
Experts believe that XMR will continue to have great potential into the future. The reason for this is the increased demand for cryptocurrencies, which offer a high level of privacy. In addition, Monero is always evolving, which means new features could better establish the cryptocurrency in the market.
Bitcoin can push XMR
The early hype around Bitcoin has passed. However, this could be a real opportunity for Monero. The former super cryptocurrency is now giving way for new alternatives that are technically more sophisticated and offer a higher level of security. One of these could be Monero. With rising prices, miners can either hold the coins themselves in a wallet or trade them on crypto exchanges.
Electricity costs in the UK – a slowdown of the Monero mining euphoria
When compared to other regions and continents, the cost of electricity in the UK is significantly high. That is why more and more miners from the UK countries are using mining alternatives. To combat this, many Monero miners purchase a flat rate service from service providers. In this way, miners can pay a monthly fee without the need to source their own computing power or incur high electricity costs. Instead, the service provider generates the coins and makes them available to the miners. Determining if this is suitable can only be conducted with a prior calculation of the possible profits.
What do I do with the coins from Monero mining?
We have already highlighted that Monero Mining can be profitable. But what can miners actually do with the coins? First of all, the coins need to be managed securely. We recommend an offline wallet for this. Of course, there are different wallet variants, but not all of them offer the same security features. Online wallets are usually available free of charge, but have repeatedly fallen into disrepute due to hacker attacks. Coins are therefore not always safe online.
Miners who generate larger amounts and want to hold them in their wallet are advised to consider a secure storage method. The Ledger or Trezor Wallet are our recommendations for this. Although there's an initial cost involved with their purchase, they currently offer the highest level of security.
Trading coins on a crypto exchange
Some miners store their coins in their wallets and use them for certain payment transactions. Others actively trade on crypto exchanges. If the price of XMR rises, this always means an increase in demand. Those who place their coins on the market during periods of high demand can often make large profits with the units generated.
However, it's also possible that the price could decline and the coins lose their value. Therefore, it isn't always possible to confirm with absolute certainty that Monero mining really pays off. Of course, if miners can sell their coins at a high price, a certain amount of profit can be found.
Conclusion – Monero mining is possible without complex hardware
As this article has discussed, Monero mining is possible without requiring powerful mining hardware. The reason lies in the algorithms of the cryptocurrency itself.
However, electricity costs in the UK are so high that it's hardly profitable for miners in that part of the world to mine the coins. Based on the numbers, Monero mining can be profitable if users keep an eye on the costs. If the price of the currency follows a positive trend, profits can be maximised from the coins generated. Monero mining is extremely speculative, even though the technical requirements are much more user-friendly when compared to other cryptocurrencies.