How to buy Litecoin in the UK
There was a time in the early crypto days when Litecoin (LTC) was considered to be one of the Big Three, along with Bitcoin and Ethereum. Over time, rivals have appeared, but LTC is still in the Top Ten with a ranking of ninth and a market cap of $17.8bn. It is nearly identical to Bitcoin in many ways. It was created in 2011 from a "hard fork" from the Bitcoin source code with the expressed purpose to be quicker and to overcome what were perceived as the shortcomings of its predecessor. Its developers often refer to Litecoin as digital silver when compared to Bitcoin's claim to be digital gold.
Litecoin follows the same Proof-of-Work mining protocols as does Bitcoin, but it achieves its efficiencies by using a less complicated hashing algorithm called Scrypt. Bitcoin uses the SHA-256 algorithm. The result for LTC is a 75% reduction in processing times, which average 2.5 minutes, and a less intensive hardware configuration for miners. Bitcoin's average is said to be from 9 to 10 minutes, as long as there are no backlogs in the system. Litcoin prices have recovered to a degree in 2021, as per the chart below, and several analysts believe this token is finally turning the corner.
Where to buy?

Wide range of cryptocurrencies
Market-leading social trading platform
Market-leading social trading platform
Authorised and regulated by several leading financial
Wide range of cryptocurrencies

Market-leading social trading platform
Wide range of cryptocurrencies
Authorised and regulated by several leading financial
Market-leading social trading platform
Wide range of cryptocurrencies
Authorised and regulated by several leading financial

Wide range of cryptocurrencies
Authorised and regulated by several leading financial
Wide range of cryptocurrencies
Why buy Litecoin?
Litcoin has been with us since 2011, when Charlie Lee, its founder, spun off the open source software project from Bitcoin. It, too, is a peer-to-peer cryptocurrency, but Lee hoped to correct Bitcoin's slow processing times and the tendency for backlogs in its network. The two token programs share many similarities since they have evolved from the same blockchain technology origins, but LTC is the quicker system, some 75% faster, and not known for network logjams.
Litecoin has lived up to its promise to be faster and cheaper due to a major switch in the mining algorithm employed to create new blocks in the decentralized blockchain ledger. Lee and his developers chose to use a new protocol called Scrypt, as opposed to the traditional SHA-256 algorithm. It tends to be more complex, but favors heavy-duty processing tools like Application-Specific Integrated Circuits (ASICs). As a result, commentators have suggested that Litecoin mining is more accessible by individuals with smaller CPUs than is Bitcoin mining.
Litecoin prices, however, have not recovered as quickly as those for Bitcoin and Ethereum, which have surpassed and set new All-Time-Highs. Litecoin's sluggishness is attributed to an action taken by its founder, which harkens back to late 2017. Charlie Lee, formerly a software engineer with Google, sold out his entire stake when the market for LTC hit its peak at $375. Lee cited a conflict of interest as his reason for selling, but investor confidence was shaken and still remains so until this day.
This perceived lack of confidence, however, is not all bad. Supportive analysts view it as the reason why Litecoin is undervalued in the crypto market today and set to make an aggressive return to its All-Time-High of $375. These same observers point to the stability of the Litecoin network with over 100,000 active addresses and daily transaction volumes in excess of 40,000 items. The network is also said to be more secure from hacking compromises due to the shortest of transaction processing times.
Litecoin, however, is not without competitors in the digital currency space. Newer systems have similar characteristics, but Litecoin has a good reputation in the market and tends to accelerate in value surges. Scarcity will work in its behalf since there is a cap at 84 million coins, but investors were disappointed in the aftermath of its last halving event in August of 2019. Prices had risen greatly beforehand, but soon fell. There was no demand surge after the event as was expected.
In 2021, investors have reacted aggressively to drive the price back up to nearly $300 from an ending 2020 value of $125. The steepness of its recent run up is of some concern, but long-term prospects remain favorable as long as there is confidence in the current management team.
Step by step guide:
Buying Litcoin in today's marketplace is much easier than it was years ago. An investor must no longer go directly through an exchange, set up an account, and then safeguard the ownership of his coins in an offline wallet. The online brokerage community may now be the easiest way to buy LTC. For example, eToro.com can have you owning Litecoin is five simple steps:
Step1: Go to the eToro Home Page, and set up an account. After pressing the "Join Now" button, you will be led through an online application process. Do not be offended by the request for personal identity information. The law requires it. Answers to profile questions will also help the broker serve your interests.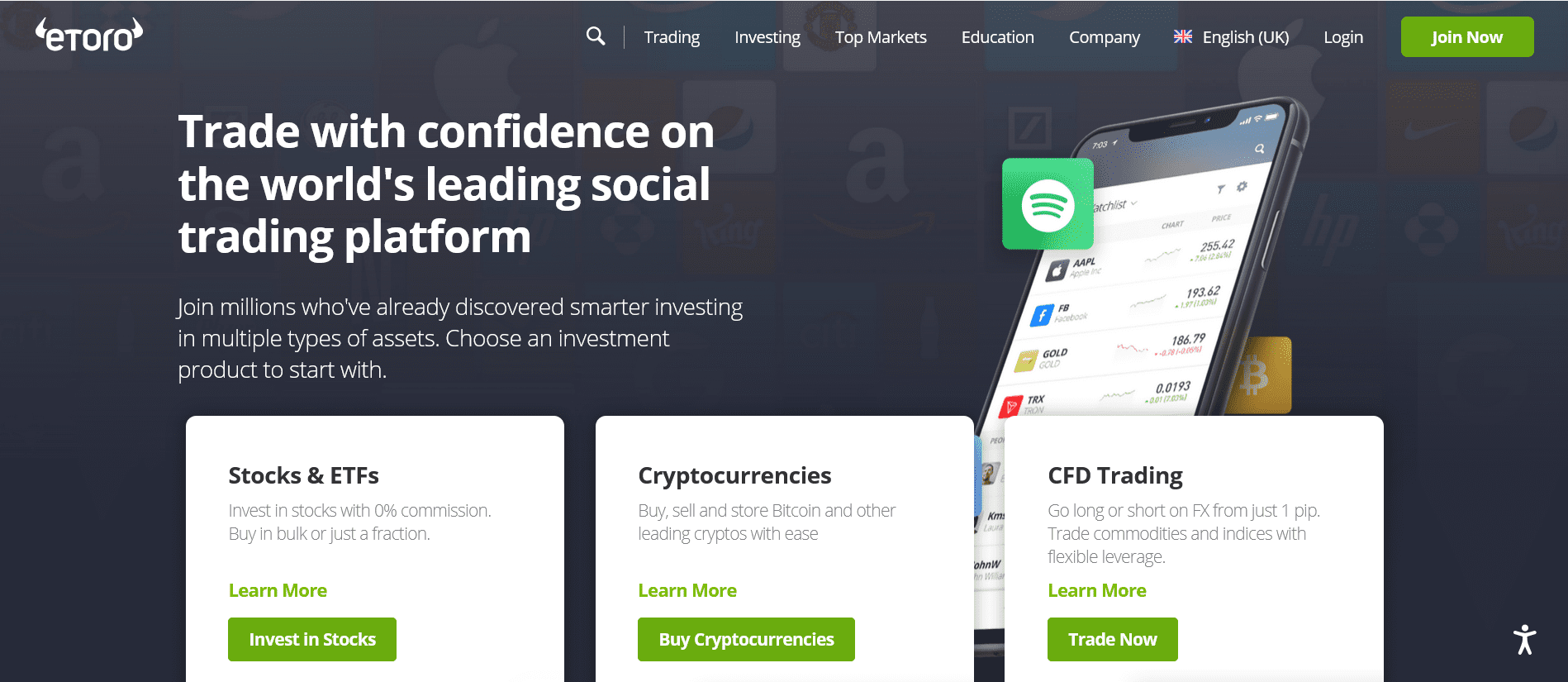 Step 2: Approval generally takes less than a minute. Your Desktop Page will feature a number of options. If you wish to practice, reset "Real" to "Virtual" and proceed. Otherwise, it is time to fund your account. Press the "Deposit Funds" button in the lower left corner of the screen.
Step 3: Various payment methods will be displayed. A credit/debit card option is presented here. Follow the instructions, and then execute the funding order.
Step 4: Once funded, a summary of your account will appear under the "Portfolio" heading on your Desktop. In order to buy LTC, select "Trading Markets". The "Cryptos" option will appear at the top of your page. Select it and scroll down to LTC.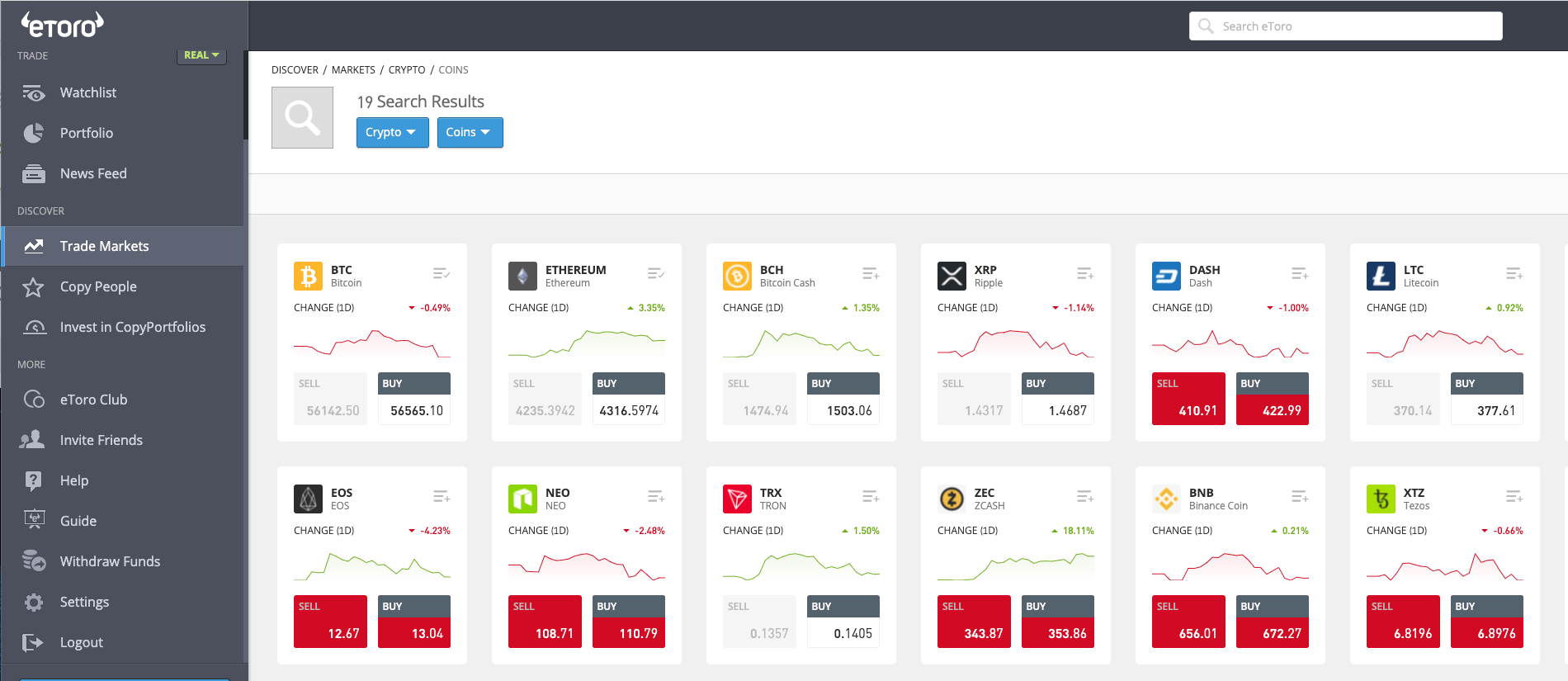 Step 5: You are almost there. Click "Buy" in the LTC box, and the following screen will come up. Enter the amount of cash from your account that you wish to invest, and press "Open Trade". Your units purchased will be returned to your Portfolio. The trading platform will perform these unit calculations and safeguard your coin ownership for you.
Concluding Remarks
Is Litecoin worthy of your consideration? If you accept long-term analyst forecasts of a "10X" multiple in five years, then LTC fits the definition of a good investment for the long haul. It has yet to reach its all-time-high of $375 set back in 2017, but it appears to be on track to do just that. If you believe that cryptos are more than just Bitcoin and Ethereum, then an investment in LTC might be a good addition to your portfolio. The crypto community often looks to Litecoin as a bellwether for alt-coins: "Litecoin lights the path that leads the way to alt season."
The history of cryptocurrencies, however, is a volatile one, but Litecoin has stood the test of time and remains one of the mainstays in the Crypto-verse. LTC also has a reputation of exploding prices during an uptrend, which may require a higher degree of monitoring if you are more the trader than a long-term investor. In either case, LTC may perform or it may not. The risk is high, but the reward is as well. Proceed with caution.