Investors guide to buying NEO in the UK
NEO is a decentralised blockchain platform that specialises in supporting smart contract applications. It is unique in that it has the backing of the People's Republic of China, was built by Chinese interests, and is often referred to as the 'Chinese Ethereum'. In 2021, the NEO network was upgraded for the third time with the N3 protocol upgrade, which offered new services and capabilities designed to provide more interoperability, ease of use, and the ability to eventually digitise non-financial assets on its platform.
One key benefit of NEO is that developers can use familiar software languages like C#, Python, Go, TypeScript, and Java, as opposed to a complicated proprietary one like Solidity employed by Ethereum.
There are, however, a few differentiating points about NEO that can be confusing. The NEO network only deals in integer values of NEO, no fractions allowed. Exchanges have to retain the fractions while depositing full unit amounts in NEO compatible wallets. The network system is also two-tiered with NEO and GAS tokens – the latter acts as a reward and as the vehicle that runs a smart contract app. NEO ranks 31st in Crypto-land and has a market cap of $5.5bn.
Where to buy NEO

Wide range of cryptocurrencies
Market-leading social trading platform
Market-leading social trading platform
Authorised and regulated by several leading financial
Wide range of cryptocurrencies

Market-leading social trading platform
Wide range of cryptocurrencies
Authorised and regulated by several leading financial
Market-leading social trading platform
Wide range of cryptocurrencies
Authorised and regulated by several leading financial

Wide range of cryptocurrencies
Authorised and regulated by several leading financial
Wide range of cryptocurrencies
Why buy NEO?
NEO, originally known as AntShares, was founded in 2014 in China by Chinese interests. The project went through a re-branding phase in 2017 and became NEO. Its mission was also modified to include building a smart economy where non-financial assets could be digitised and controlled on its platform with smart contract apps. The platform's main appeal is that it allows developers to write code in several familiar languages like C+ and Javascript, unlike its rivals, which utilise complex software programming tools.
As a smart contract platform, NEO is often compared to Ethereum, albeit a Chinese version. It runs, however, on a two-tiered approach where asset digitisation and payments use the NEO token on one tier, while a GAS token is used on the second tier to operate dApps. The issuance of GAS is tied to NEO via a complex issuance algorithm that uses wallet balances to allocate rewards. It also uses Proof-of-Stake to arrive at block consensus, something that Ethereum aspires to do later in 2021. As a result of this difference, NEO can process more quickly than its rival, Ethereum. NEO claims it can process 1,000 items per second, but delays do occur.
The consensus mechanism is known as the Delegated Byzantine Fault Tolerance or dBFT. It requires a two-thirds majority of consensus nodes. There are presently seven consensus nodes, all owned and controlled by the NEO Foundation. There is a limit of 100 million NEO coins, which were pre-mined, but the NEO Foundation controls the majority of these, which brings into question the centralisation of the network nodes and owner voting. The management team is committed to correcting this imbalance in 2021. Coins from the foundation treasury are used to fund future development efforts.
There have been issues with the MainNet operating platform, but the release of a new update in 2021, N3, is expected to correct any continuing ills and provide expanded service capabilities. MainNet has been up for four years and has been used to launch several Initial Coin Offerings (ICOs). There have been difficulties here also related to hacks and ICO promoters with questionable motives, but these faults are not from the NEO platform design.
ICO fraud, however, has been a big issue with the Chinese government. NEO has enjoyed the backing of the People's Republic of China, despite these ICO issues. The management team at NEO has worked diligently to maintain these close ties since their potential is tied heavily to success in the China market.
NEO tokens are also indivisible, which means the platform only recognises full units of NEO. Exchanges have had to accommodate this quirk by accounting separately for fractions of a NEO. GAS tokens, on the other hand, can have units divided out to eight decimal places.
Is NEO a worthy investment? It is definitely high risk. It has had its problems, but investors see it as a high risk/high reward proposition. If you have a high tolerance for risk, NEO might suit you.
Step by step guide
NEO is listed on many major exchanges, but it is also available for sale from several online brokers too. One example is eToro.com, a platform that can have you up and running with NEO tokens in five easy steps:
Step 1: Setting up an account with eToro.com is straightforward. Go to the website, press the 'Join Now' button, and complete a set of questions required by law.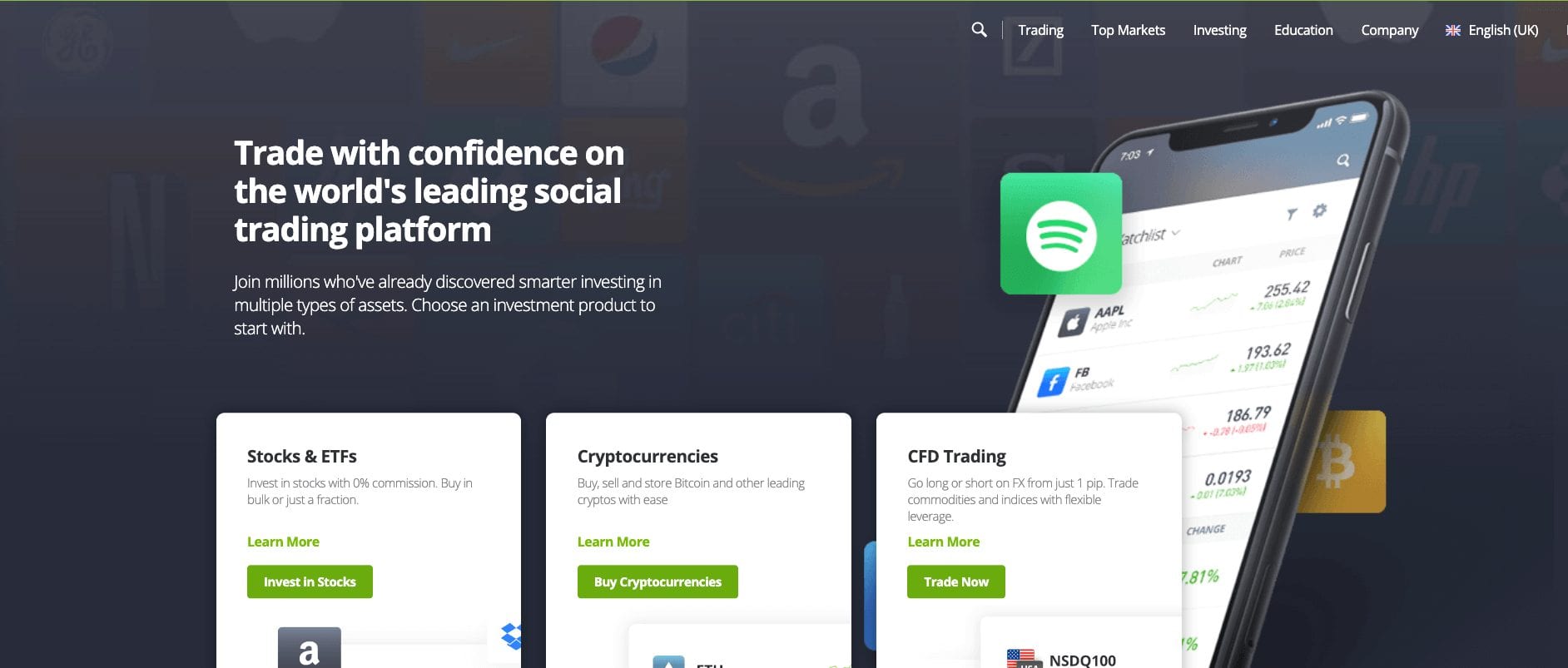 Step 2: Approval of your application happens quickly. Your Desktop screen will appear. At this point, you must deposit funds into your account. Press 'Deposit Funds'.
Step 3: The eToro website has several funding options, depending upon where you live. Decide upon an amount of fiat currency to deliver, and choose an option that suits you. A credit/debit card payment method is presented for example purposes.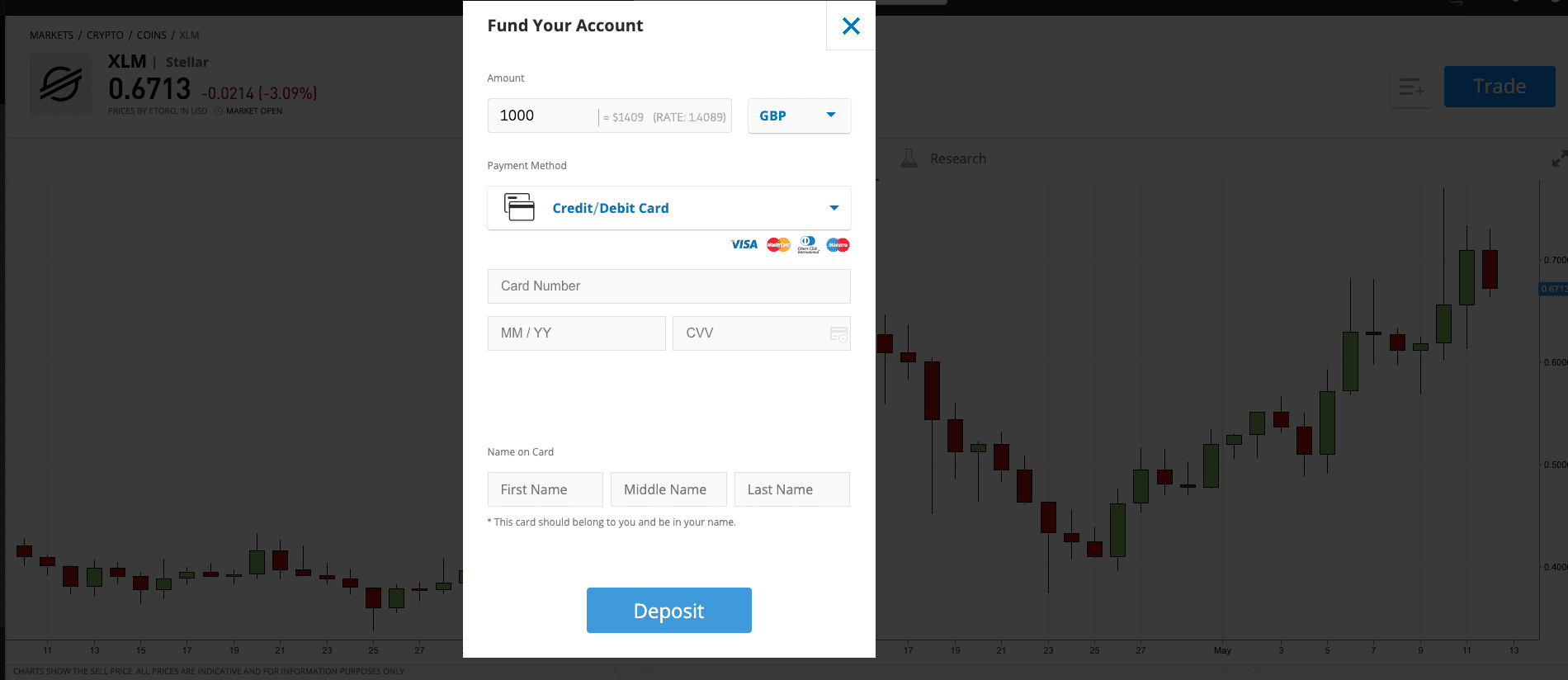 Step 4: Go to your desktop screen. When funds appear in your portfolio, you are ready to invest. Select 'Trade Markets' and tap the 'Crypto' caption at the top of the screen. Scroll until you find NEO. Press the 'Buy' button.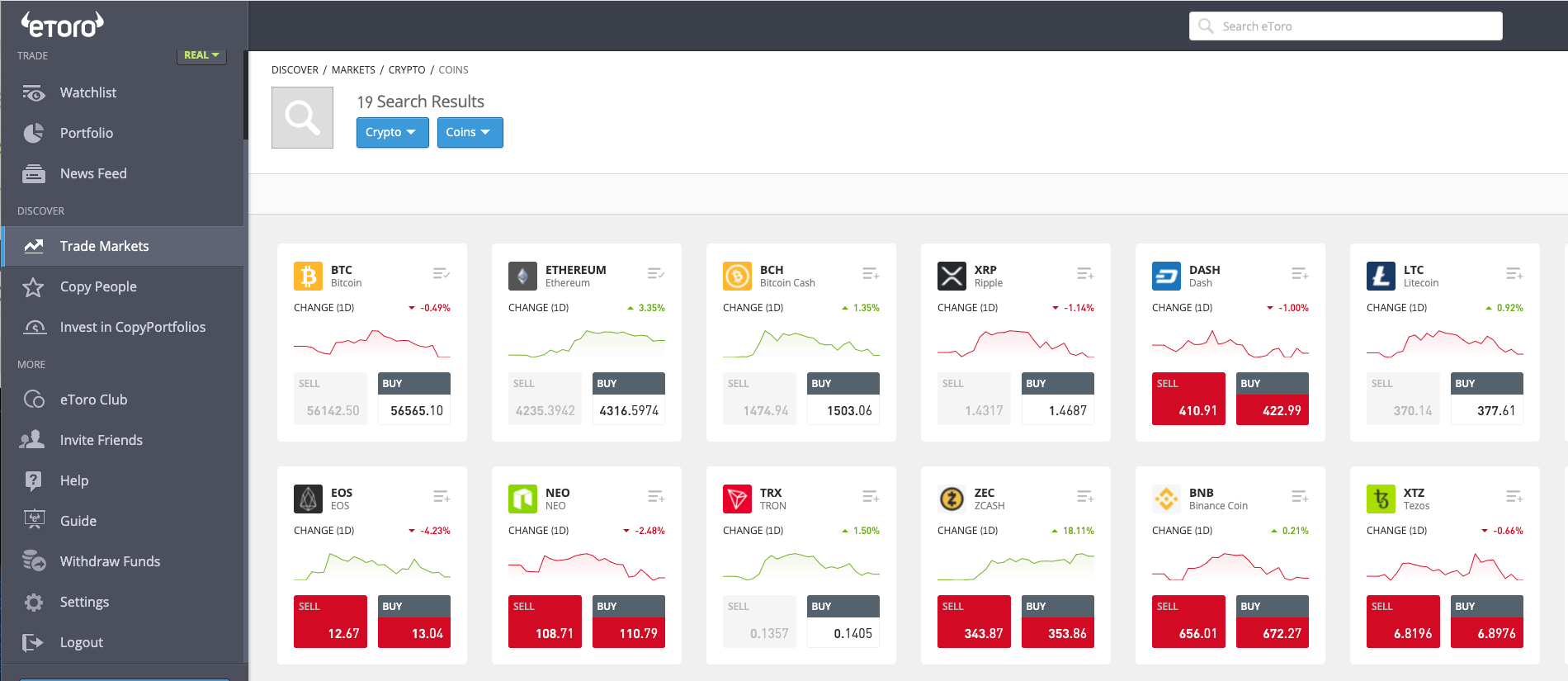 Step 5: A market order screen will appear for NEO. When you are ready, enter the fund amount you wish to invest, press 'Open Trade', and the website will handle your order from there. NEO units will soon appear in your portfolio.
Concluding remarks
NEO has an interesting value proposition cantered around what it calls a 'smart economy'. It tries to communicate this vision succinctly on its website, stating – "Digital Assets + Digital Identity + Smart Contract = Smart Economy".
Will NEO achieve its vision? As long as Chinese government officials remain on board and the potential of dominating the market in China is real, NEO's future prospects appear to be bright. It still has many hills to climb. At present, NEO has fewer than 80 dApps on its network. A similar number for Ethereum is 3,000 and for EOS, it is nearly 700.
The future, however, is up for grabs, so to speak. The risk may be much higher for this crypto, but the potential reward is enough to convince a multitude of investors to take a chance on NEO. The market cap stands at $5.5bn, and NEO has recovered nicely in 2021, as have many alt-coins. It has yet to set a new all-time high, but analysts are hopeful that traction will pick up in the years ahead, especially in China. While NEO is currently trading around $92, it is a risky bet that might still appeal to you.